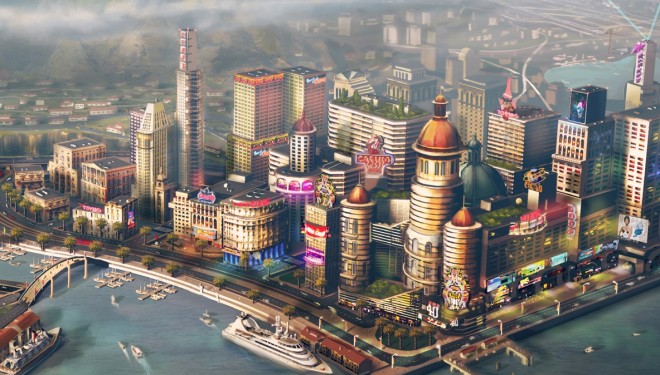 Simcity and Simcity Digital Deluxe will be releasing for PCs in 2013. The game requires a computers with these minimum requirements.
Minimum Requirements
CPU: AMD Athlon 64 X2 Dual-Core 4000+ or better / Intel Core 2 Duo Processor 2.0GHz or better
OS: Vista /XP/Windows 7
RAM: 4GB

Graphics: ATI Radeon 2×00 or better ;  nVidia 7800 or better ; Intel HD 4000 series or better
DVD Rom: 8x or better
MAC:
Processor: Intel Core 2 Duo Processor 2.0GHz or better
Operating System: Snow Leopard 10.6.4
RAM: 4GB RAM
Hard Drive: 10GB HD Space
Graphics Card: NVIDIA 9400M/ Intel HD3000
Broadband Internet:Minimum 256 kbps download, 64 kbps upload
To discover what graphics card your computer has, please follow these tips.
Click the START or Windows icon at the lower left of the taskbar.
Type "dxdiag" without quotes and press Enter
Press Yes if asked.
Click the Display tab at the top.
Look for Name, which will be your graphics card.
If you need help in identifying your computer can run this game, comment below by typing your graphics card from the Display tab, and the System Tab, type your "Operating System", "Processor"  "Graphics Card" and "Memory."
The two most important factors are your Graphics Card and Processor.