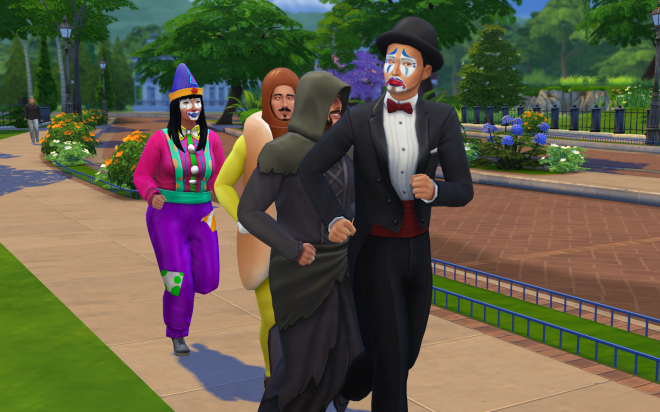 As you may know, The Sims 4 Digital Deluxe Edition comes with the Up All Night and Life of the Party downloadable content packs. In this article we'll be covering what exactly each pack contains.
Up All Night

The Up All Night pack contains costumes, furniture, and food based around themes of black & white and costume parties.
Swallowtail Tux
Take the Plunge Formal Dress
Grim Reaper Hood
Grim Reaper Costume
Hot Diggity Dog Hat
Hot Diggity Dog Costume
Cappy the Clown Cap
Confetti the Clown Costume
Just Clownin' Clown Shoes
Happy Clown Facepaint
Why the Sad Facepaint?
Click on the link above to view each individual part. Dress up as a clown, hotdog, or even the Grim Reaper!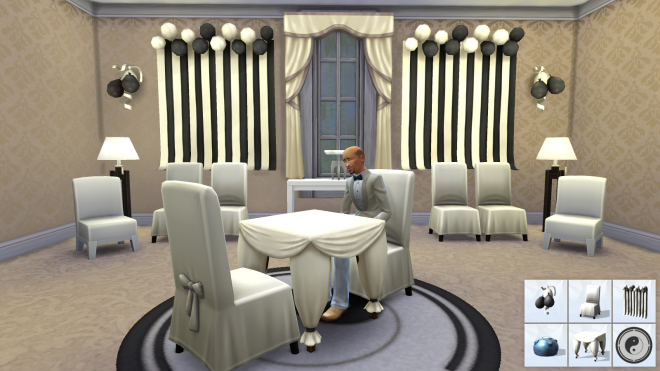 Furniture
Anti-Balloon Balloons
Sitting Pretty White Chairs
Stream Me Up Party Decorations
Yin & Yang Circular Rug
Let There Be Light! Laser Show
White All Night Dining Tables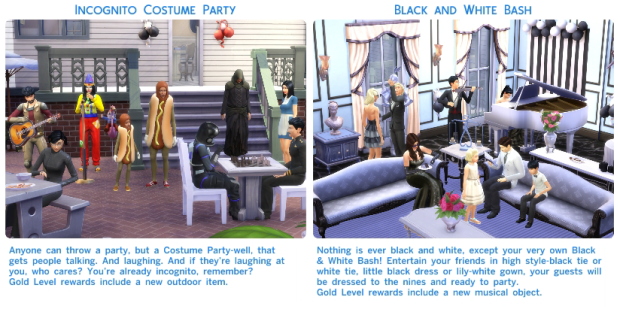 Social Events
Black and White Bash
Incognito Costume Party
Sims attending these events will dress up in random outfits based on the theme. Achieving a gold or silver ranking during an Incognito Costume party will unlock the Flying Llama sculpture. The Black and White Bash unlocks no additional items, but you will receive different black & white themed furniture as rewards based on your ranking.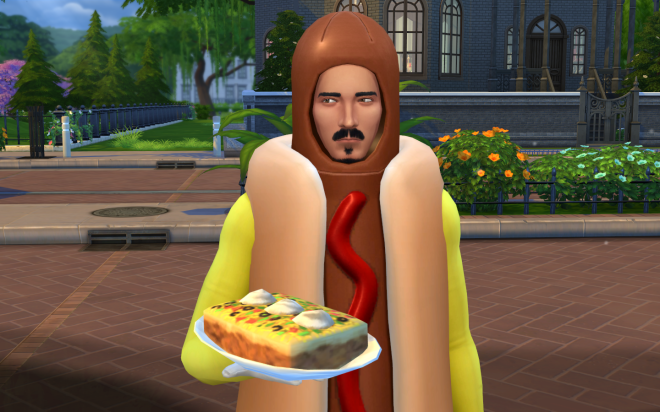 Food
Hamburger Cake
Taco Casserole
Black and White Cookies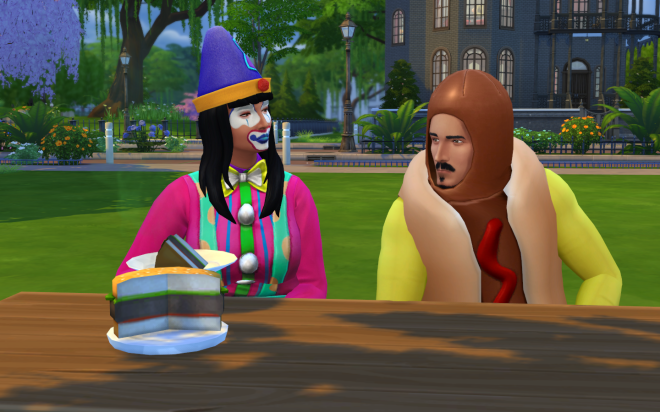 Gourmet Food
Black & White Cake
White & Black Cake
Salt and Pepper Shrimp Cocktail
Drinks
Zebra Fizz
Buffalo Wing Tea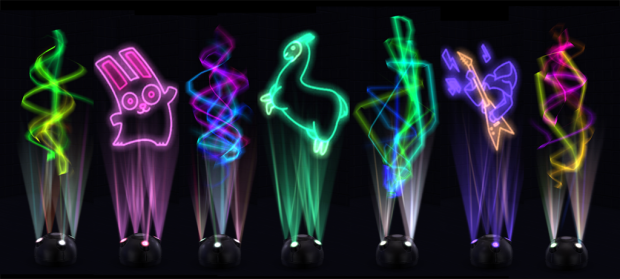 Life of the Party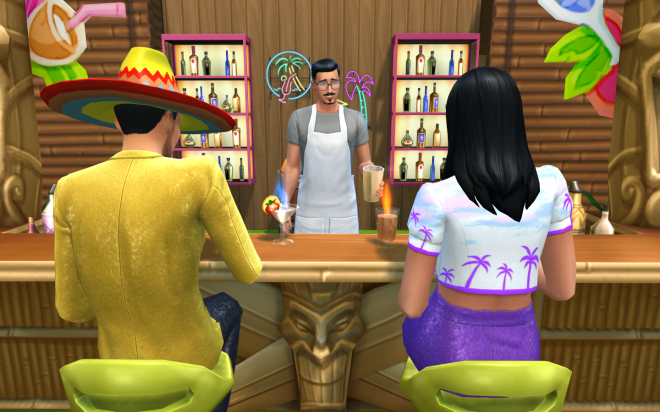 Take a seat at the Flaming Tiki Bar and enjoy a hot drink with the content included in this pack!
Shine On Men's Suit
Glitter & Abs
Big Hat of Shame
Star-Spangled Glasses
Click on the link above to view each individual part. Be the life of the party by wearing these silly, glimmering outfits.
Furniture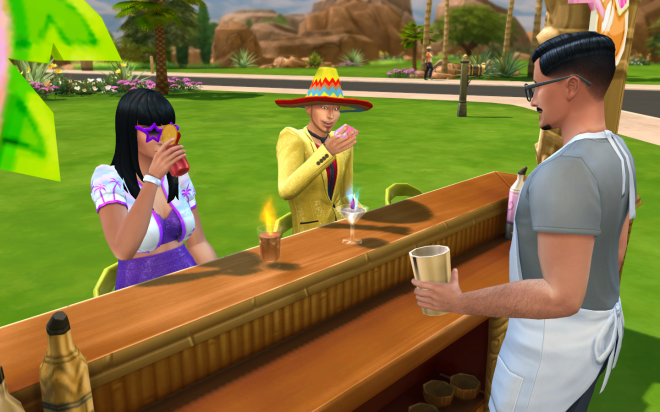 Drinks
Flaming Zesty Salt
Sea of Fire
Hot and Smoky
 The Digital Deluxe edition is available exclusively on the Origin store! Owners of The Sims 4 can purchase an upgrade as well.