The Sims 4 Kids Room Stuff pack is coming next week on June 28th! Awesome activities, outfits, and bedroom decor for child Sims await.
First up is the Puppet Theater, where kids can put on puppet shows for their family and friends. Putting on performances will increase their social skill, which in turn unlocks new plays. There are five plays in total for kids to unlock.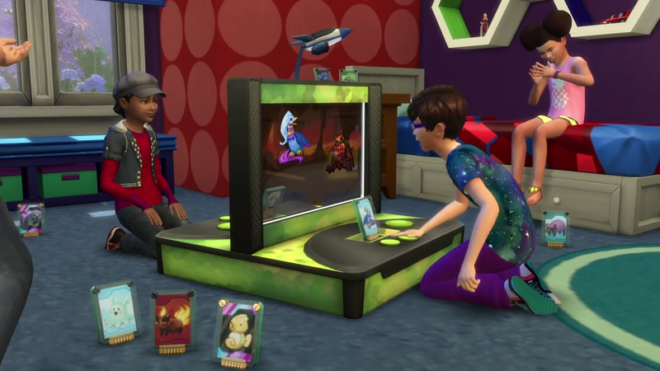 An all-new feature for the Sims franchise arrives with the addition of the Voidcritter trading card game! There are twenty cards for Sims to collect, trade, and train. Kids can insert their cards into the Voidcritter Battle Station to compete against each other. With their cards in place, the cute critters will appear onscreen and commence battle.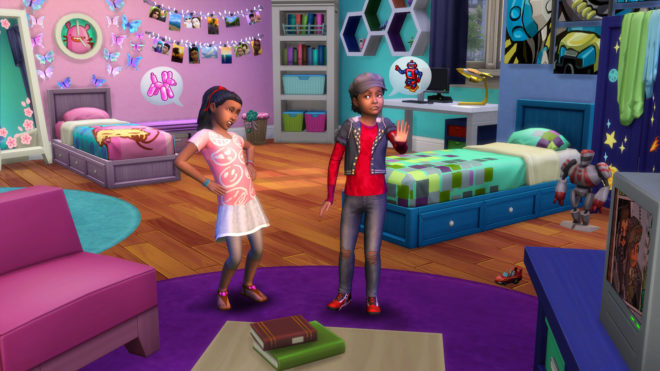 Define their personal style with an assortment of science fiction, nature, and athletic themed furniture. Cover the walls with posters of the latest tween pop star sensation for the music lovers.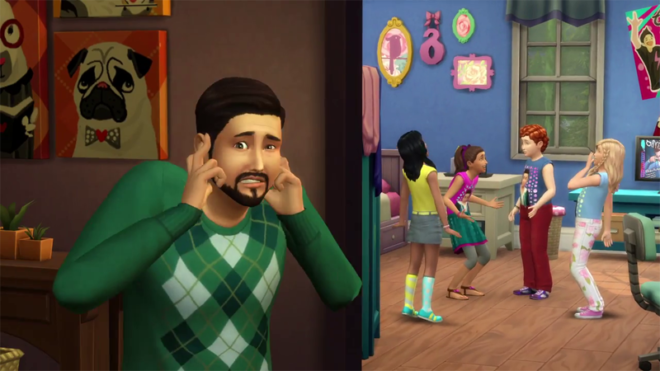 Crank up the new Tween Pop radio station or BEtween TV channel included in the pack to amuse the kids and annoy their parents.