On the cusp of the launch of the Dine Out game pack was a new livestream with information regarding the restaurant management system. Let's take a look at some of the features you can expect to see when the pack releases on June 7th.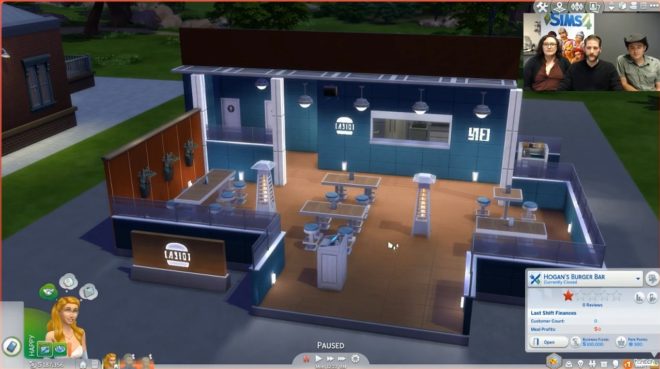 The business button located to the far right of the screen will be your go-to location in customizing your restaurant.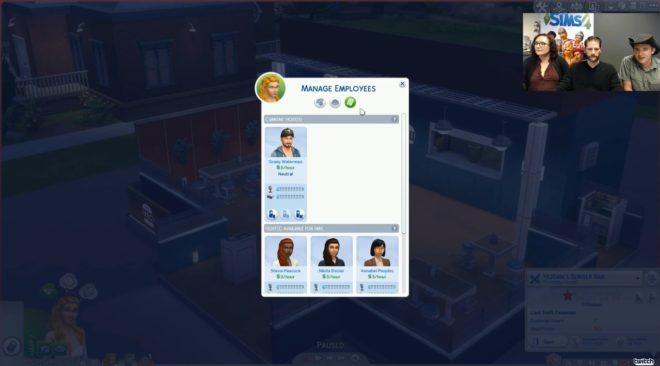 With the Manage Employees button, players can hire chefs, hosts, waiters. Listed underneath each potential employee are stats that influence their performance. For example, with chefs, the cooking skill and mixology skill influences the quality of food and drinks they prepare. Waiters rely on the fitness skill to reduce the chances they drop a meal. In addition, Charisma will also be necessary to improve the customer's satisfaction to their service.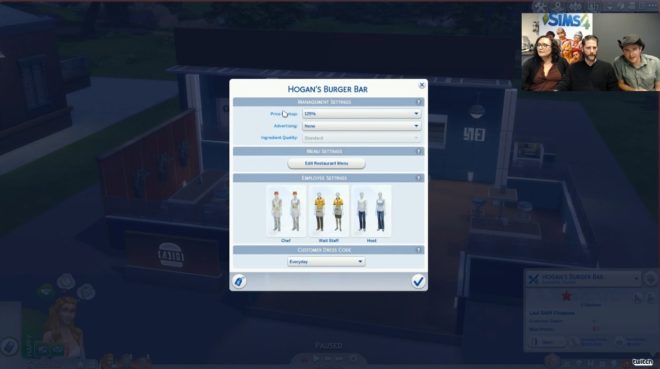 Within the Restaurant Settings menu, you can setup the price markup, advertising costs, the restaurant's menu, the employee uniforms, and the customer's dress code. You can set the price markup to a maximum of 300%. However, high markups require high quality food. Customers may give the restaurant a poor "Value Rating" if the high price doesn't match the quality.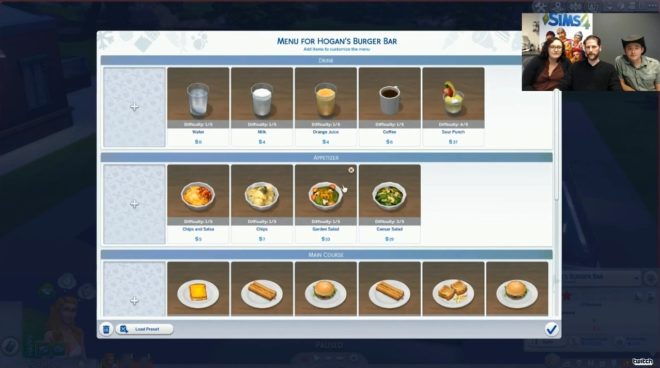 Certainly it wouldn't be a restaurant if you couldn't customize the menu. Underneath each meal is a difficulty rating that could lead to poor quality meals if the chef has low cooking skills. If you don't have the time to sift through all the meals, there are presets available to help you fill the menu quickly.
Your employees will have a selection of uniforms to select. Aside from full-body attire, there are restaurant themed tops as well.
The final option in the Restaurant Settings menu lists the customer dress code. Here you can select everday, athletic, swimwear, party, and sleepwear.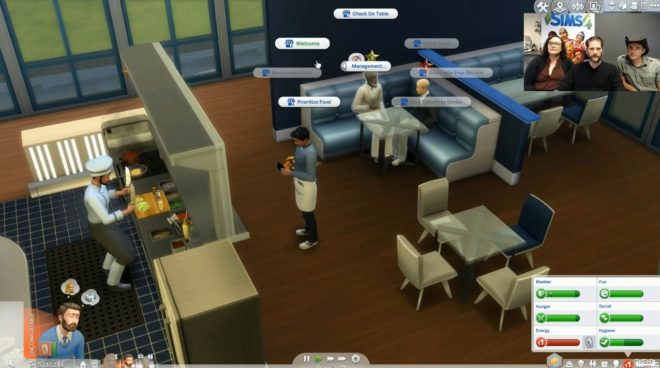 As the manager, you'll mainly be tasked with keeping your customers happy! You can welcome them to the restaurant, check on their table, and give them free drinks, food, and desserts. You'll also will be responsible for keeping your staff in line through praising, criticizing, firing, or paying for their training to increase their skills. With cooks, there's even an extra menu where you can suggest changes to their cooking speed.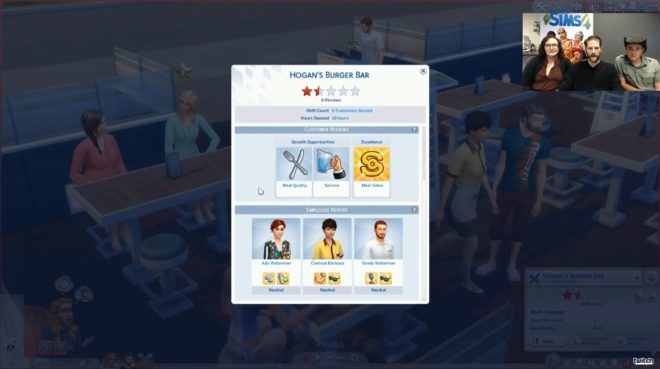 Clicking the Shift Summary button opens up a panel with the current status of your restaurant. From here you can view your net profits, customer reviews, and employee satisfaction.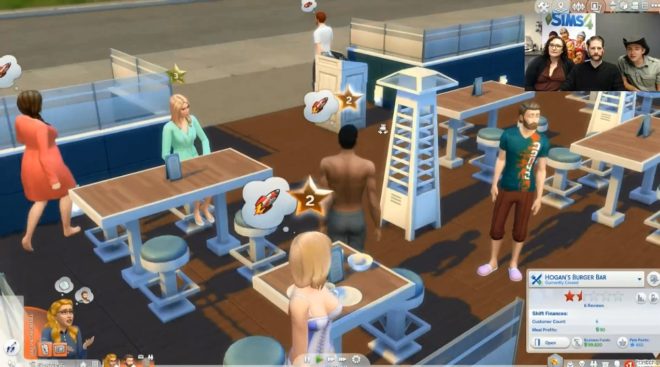 Above each customer is a star rating that represents their current satisfaction with the restaurant. By hovering over that sim, you can see their opinion on the restaurant. As you increase the star rating for your restaurant, more and more Sims will stop by to the point where you could see 16 sims at a given time. A neat little interaction for the more important patrons, like the Food Critic, is the "prioritize food" option. This speeds up meal preparation for the table you select, at the cost of delaying another customer's meal.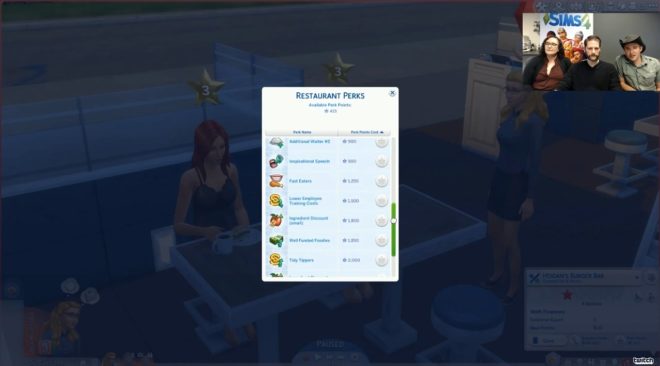 As you continue to run the restaurant, you'll earn points that can be spent on Restaurant Perks to add additional functionality to your business. First we have, "Curious Customers" which unlocks a new interaction where customers can ask management what dish they should order. There's also "Surplus Harvest," a temporary perk which reduces the cost on ingredients to prepare the meal. "Meal Rush" applies a temporary boost to the number of customers who visit the establishment. Other perks we saw include, "Patient Patrons," "Well Managed," "Tidy Tippers," and "Well Funded Foodies."