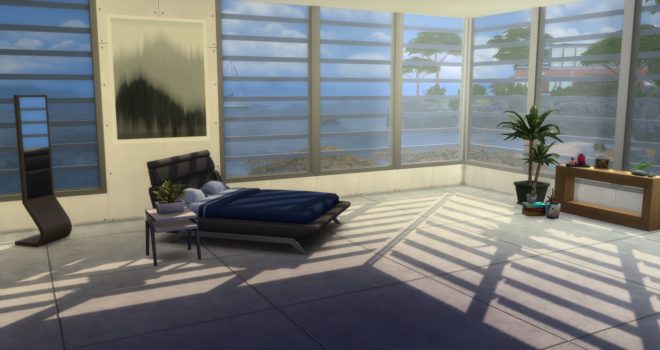 SimGuruPizza shared a screenshot of the new lighting effect that's coming along in a future update. This effect allows sunlight to cast through the windows against objects and the floor.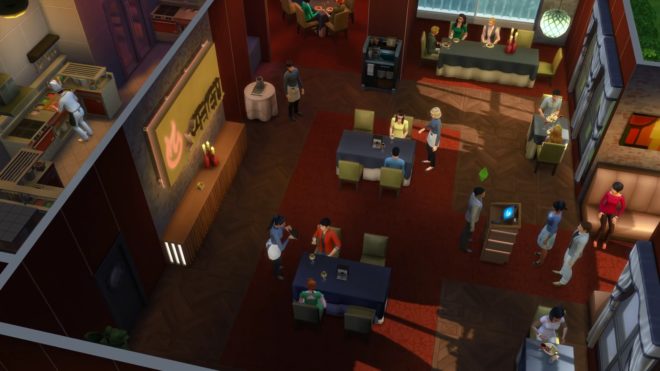 The new effect was first spotted for a brief moment in the new trailer for The Sims 4: Dine Out! Here you can see the sunlight shine over the tables and the wood panel flooring.
Aside from that, there have been other minor tidbits revealed on Twitter as well. For instance, we can have birthday party and dates inside the restaurant.  We can also post our photos to "Simstagram" and receive a +1 Happy Moodlet for doing so.  Well that's all for now, see you next time!