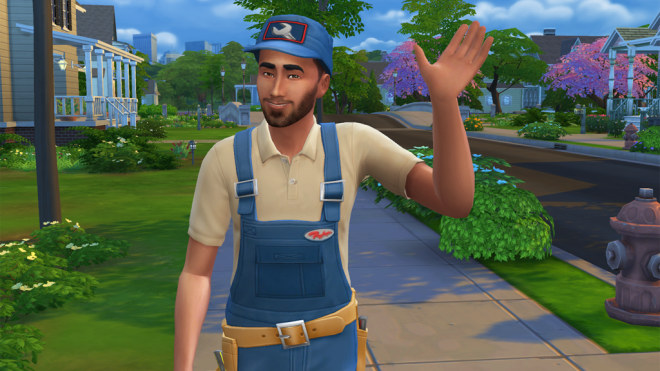 The Sims 4 is back with a brand new update that adds the Trick vs. Treat Challenge rewards and the long awaited Repair Technician service!
Repairmen, now called Repair Technicians, have finally arrived. They can be hired from the phone's services menu, costing a base fee of 100 simoleons and an additional 10 per hour. Upon arrival they'll march straight to work, repairing any broken plumbing or appliances in the home.
Aspiring handymen can even ask the technician for repair advice, resulting in a small boost to their handiness skill.
The results of the TeamTrick vs. TeamTreat Challenge are in! The forces of Team Trick just weren't strong enough, and Team Treat won all three rounds. As such, the following items have been added to the game:
Edgar the Generous (Door)
The Gumber Fesh Bow (Fish Bowl)
The Ornate Beauty (Storage Chest)
The fish bowl also introduces the Gummie Guppie fish, which can mounted and placed on a wall. With the challenge over, the trick and treat social interactions have been removed from the game.
For a comprehensive list of bug fixes in today's update, please check the patch notes on the EA site.