Valentine's Day is just two weeks away, and The Sims 4 is starting the celebration early with the new Romantic Garden Stuff pack. On February 9th, players can decorate their Sims and their gardens with lovely floral objects and outfits.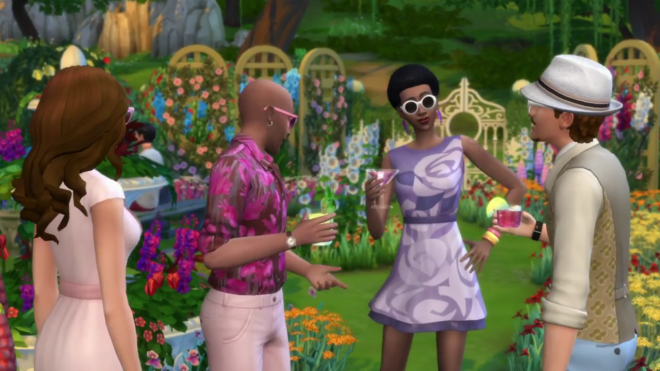 Give your garden a Victorian makeover and create an ideal romantic spot with dreamy statues, beautiful fountains, and a colorful assortment of flora.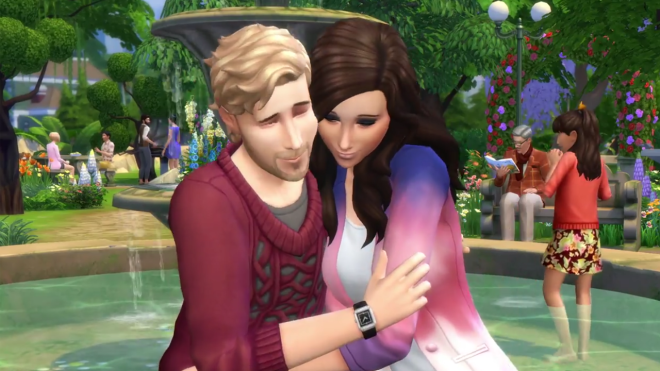 Rest your derrieres and cuddle up alongside the edge of the Fountain of Gluteus Maximus. Create a moment right out of a sitcom opening sequence by jumping in and splashing around with a friend. Mischievous Sims can slip some soap in the water for a bit of bubbly fun.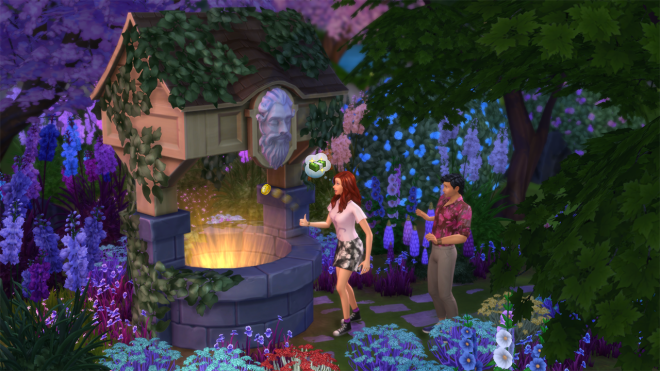 Make a wish and throw a coin into the Whispering Wishing Well for one of fifty different outcomes. The effects could be life changing, for better or worse, so be careful what you wish for! Watch out for the well's mood, for the consequences of a poorly timed wish could be dire.
These objects and more can be found at The Lost Gardens of Healing, a new park venue. The gardens are filled with the quaint tunes of the Baroque radio station, inspired by the 1600s style of music.