The Sims 4 updated today with a surprise update celebrating the series 16th anniversary. Items and interactions from previous games in the franchise were included in today's patch.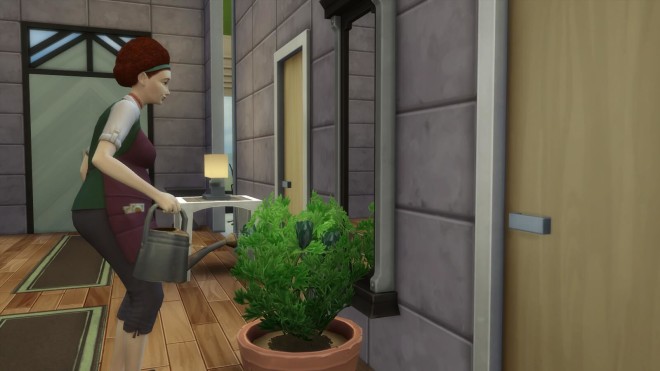 First we have the Gardener, who can be hired from the cellphone menu. They tend to appear in the mornings at 9:00 AM to water your plants. If you think they're doing a great job, you can even give them a tip of 100 Simoleons.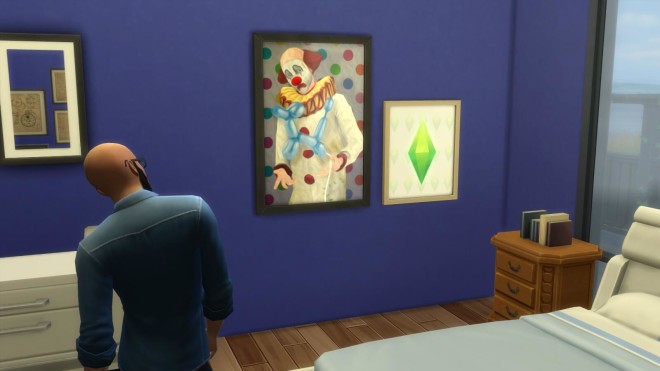 Next is the Tragic Clown painting which first appeared in The Sims 1. Sims who gaze upon this miserable painting will be swept with of sadness. Aside from that, there's the Plumbob poster to celebrate The Sims' 16th Anniversary.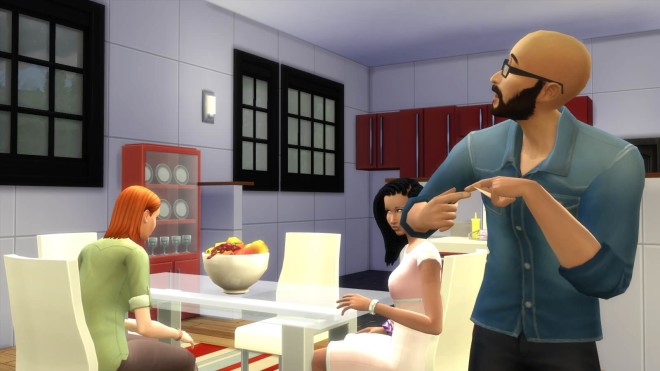 The Kleptomaniac Trait from The Sims 3 has returned enabling Sims to swipe objects from their neighbors. Kleptomaniacs who get caught in the act will have the Embarrassed moodlet. Kleptomanics also gain a few social interactions, such as nervously asking a Sim about their "prized possessions", or "enthusing over the Thrill of stealing."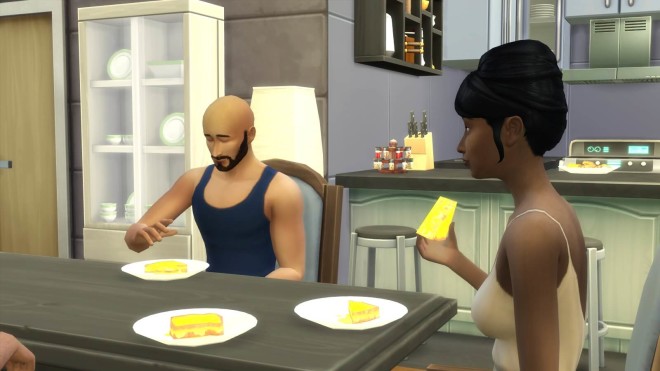 Lastly we have the Grilled Cheese aspiration. It unlocks after eating several Grilled Cheese sandwiches. Once it's selected, you can chat with others about Grilled Cheese. Completing all the tasks in the Aspiration unlocks the new "Melt Master" trait. This trait allows Sims to summon Grilled Cheese sandwiches and paint Grilled Cheese on an easel.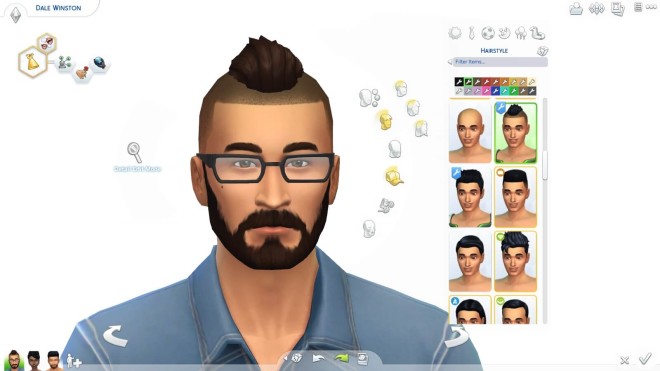 One cool minor feature lets you filter custom content from the base game. In addition, all custom content will now have a blue wrench icon attached to their portraits.
Other notable aspects to this update are:
The inclusion of the Treat items from the #TeamTrick vs #TeamTreat event.
Twitter functionality, allowing you to post screenshots and achievements.
New Audio Settings, letting your radio music match the game's current speed.
Previous Sims 4 Release Notes can be found in The Sims 4 Updates category.