The Sims 4 Movie Hangout Stuff introduces everything your Sims need for an awesome movie night with their friends and family. Coming next week on January 12th, this pack includes new fashions, furniture, and gameplay opportunities!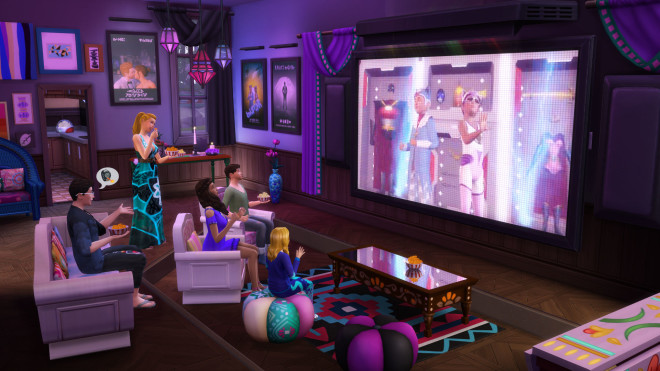 Take a seat on one of the all-new sofas with a snack and get ready for the film to begin on the Movie Projector Screen. Choose from one of ten movies, ranging from action and comedy to romance and horror.  There are even a couple of family movies, great for the kids.
Pop a perfect bowl of popcorn to munch on with the Popcorn Popper. Classic buttered popcorn, cheddar, caramel, and kettle styles are all available to pick from.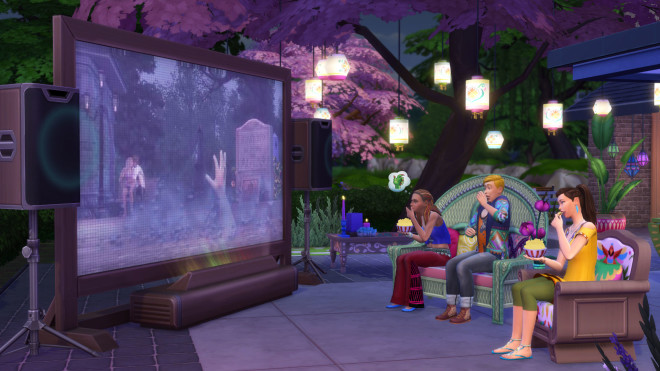 Create and decorate your ideal movie space, indoor or out, with an assortment of new Bohemian themed room objects. Start a new Sim fashion trend with a selection of similarly styled outfits and a few new hairstyles to boot.