The Sims 4: Get To Work is a new expansion pack expected to release in April 2015. This expansion features three "Active Careers" allowing you to see the day to day interactions of your Sim at work!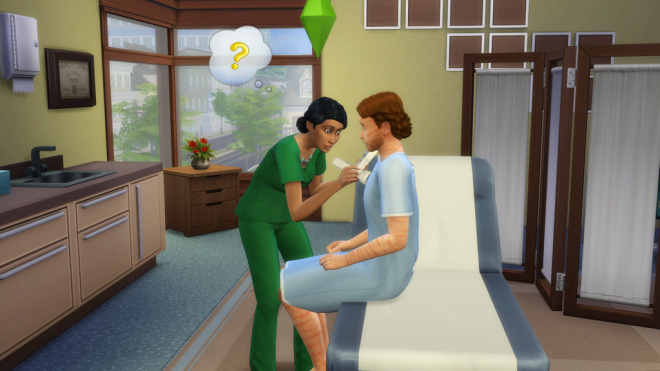 As a doctor, your Sim will be spending their time at the hospital diagnosing and treating their patients. This starts off with a proper diagnosis through examining the patient from head to toe. Ailing Sims can display a variety of symptoms, from sneezing and coughing, to strange markings across the skin. As your Sim advances through the career, they'll unlock interactions, object rewards, and be given more options to accurately diagnose a patient.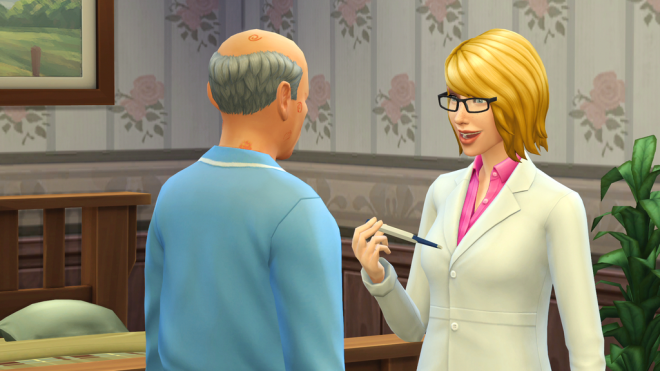 Doctors will be given unique interactions, allowing them to give medical advice, go on house calls, and check whether pregnant Sims will have a girl or boy. They can even unlock a new romance interaction where they brush their hands across the side of a cheek.
The trailer gave us a peek at new hairstyles included in the expansion!
As the expansion pack reaches towards the release date, we hope to bring you even more information about the other "active careers," but until then…see you soon!