Today we're giving out free Attraction Set Codes on a first come first serve basis. The codes below should be entered at the EA Crest sweepstakes site which requires your Origin email address and birthday. Don't forget to check back periodically, because we'll be giving out even more codes in the upcoming months.
WHERE TO FIND THE CODES
The codes can be found at your local Walmart and Target stores inside an orange sticker attached to Crest toothpaste boxes. Alternatively, you can acquire the codes for free by writing your name, mailing address, email address, and date of birth on a 3″x5″ piece of paper and send an envelope to Crest/EA Instant Win Sweepstakes; Electronic Arts Inc.; 209 Redwood Shores Parkway; Redwood City, CA 94065.
THE ATTRACTIONS SET
WILL THE ATTRACTIONS SET BE AVAILABLE IN MY COUNTRY?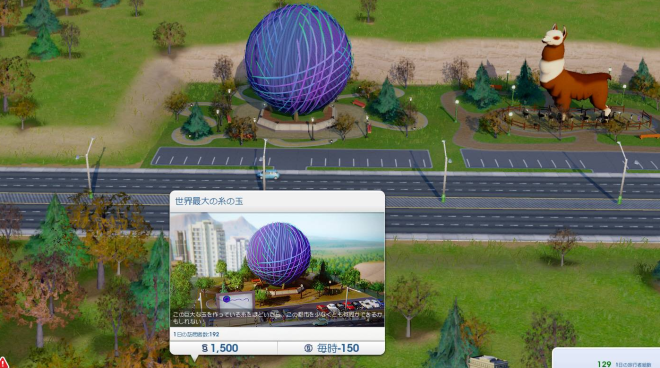 Well we're not quite sure if it's going to be released in other countries. Although, what's interesting, as the screenshot from the Simcity News Blog Japan shows, is that the descriptions of each attraction has already been translated into Japanese. It's quite possible they may release these parks in other territories with a unique promotional tie-in.
FREE CODES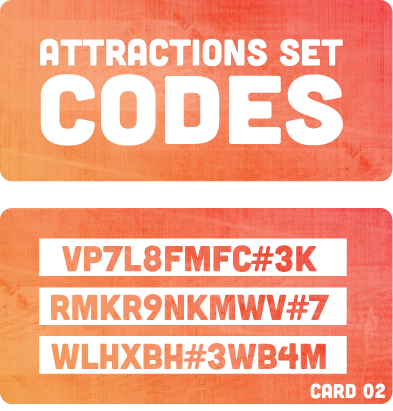 The # sign represents a missing number
The missing  number is greater than 5
Check back later for more codes.