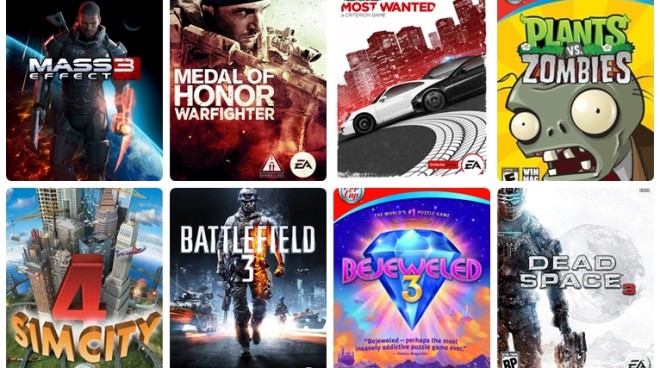 EA is offering a free game as compensation for the Simcity launch issues that prevented users from playing the game. Anyone that registers their copy of SimCity on Origin by March 25th, 2013, may choose from the following list of EA Games.
EA Game Selection
Battlefield 3 (Standard Edition)
Bejeweled 3
Dead Space 3 (Standard Edition)
Mass Effect 3 (Standard Edition)
Medal of Honor Warfighter (Standard Edition)
Need For Speed Most Wanted (Standard Edition
Plants vs. Zombies
SimCity 4 Deluxe Edition
The site where you can choose your free game will launch in each territory in the upcoming days. The portal should be available worldwide by March 22nd, 2013. You have until March 30th, 2013 @ 11:59 PDT to claim your free game.
Important Dates
March 25th, 2013 [Final day to register your copy of Simcity]
March 30th, 2013 [Final day to download your free game]
Portal Launch Dates
March 20th, 2013 at 5PM PST in North America
March 21st, 2013 at 5PM PST in Europe
March 22nd, 2013 at 5PM PST in Asia / South America