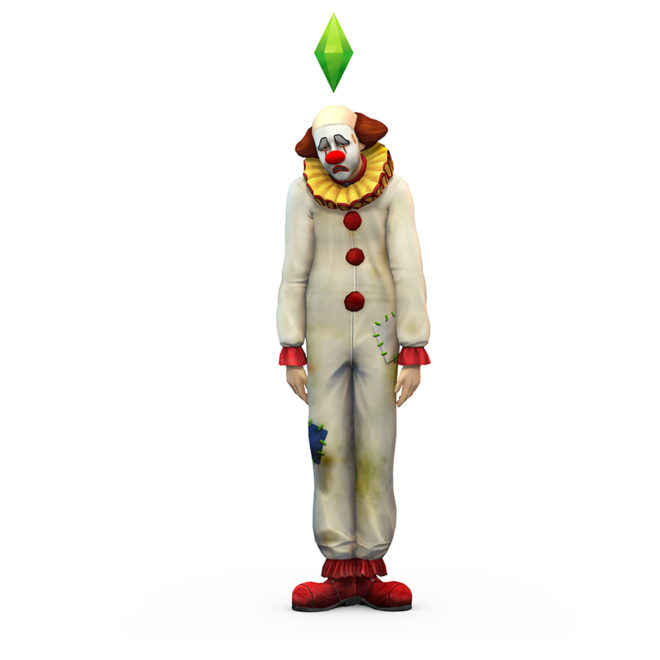 No longer just a mere painting, the Tragic Clown has officially returned to the Sims as a new NPC. This sim can spawn in two different ways, by either randomly appearing on a community lot or from being summoned from viewing the Tragic Clown painting.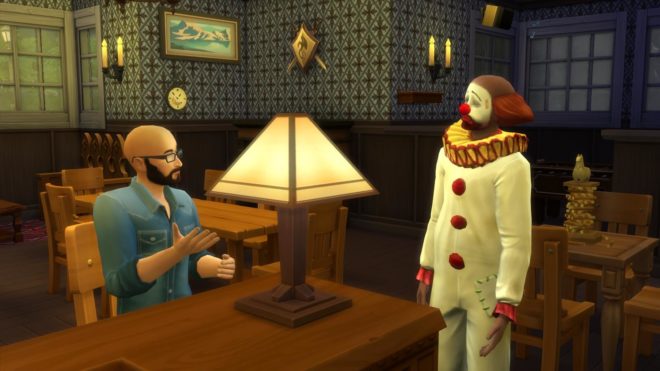 Upon viewing the painting a second time, a notification will pop up alerting you of his presence. He emits a a +2 sadness aura for Sims close by and will randomly perform juggling acts that tend to fail miserably.
Aside from that, this update contains a few bug fixes for both PC and Mac. The most notable one is for the Mac version where players were unable to connect to the gallery if too many mods were installed.