The Pool Tool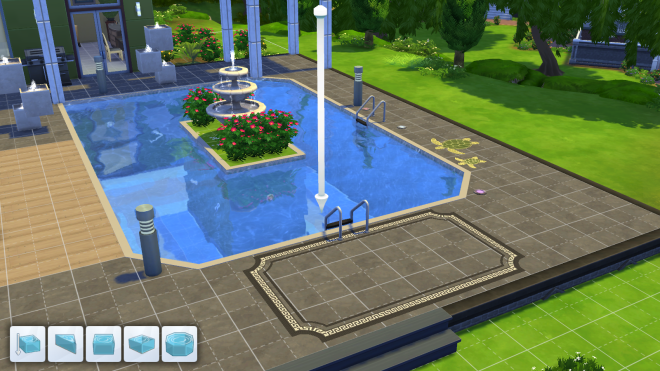 The Pool Tool is now available in Build Mode. Use it to draw pools in rectangular shapes. Its four other options extend to triangular, square, diagonal, and octagonal pools. These can be appended onto existing pools to create complex designs. For example, the "triangular pool" can be pretty handy for creating pools with diagonal corners.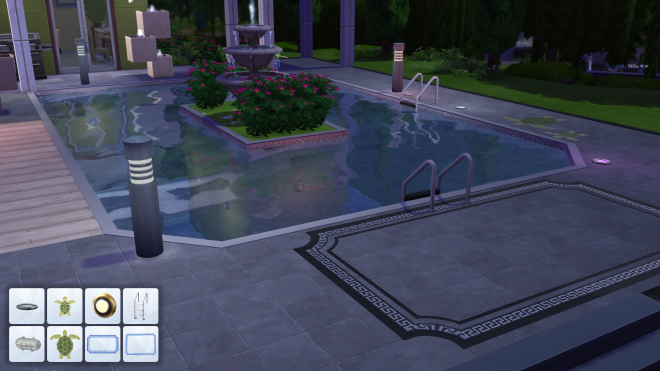 Add some decor with the placement of lights and decals. These objects can be placed both in and outside the pool.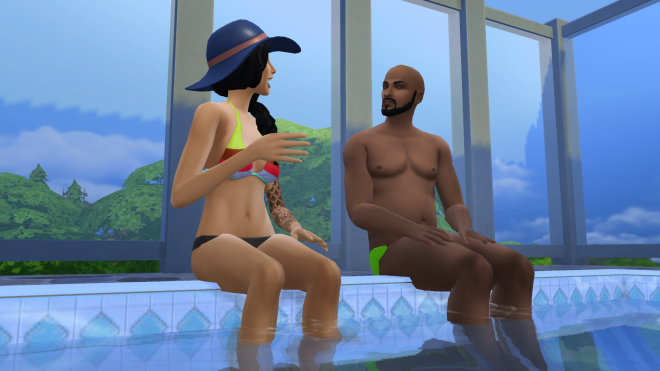 Pools can be built anywhere; from the ground, to the deck, and even the second and third floors. 
Pool Interactions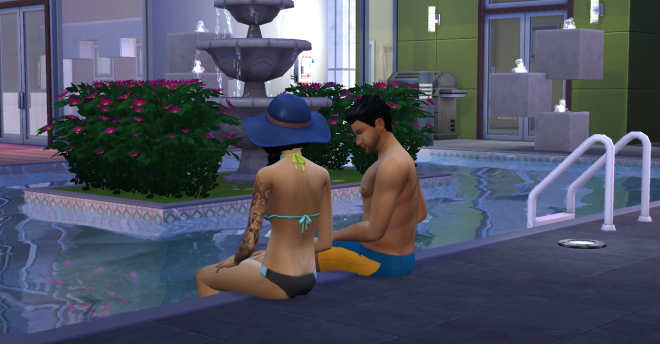 There's only a few pool interactions you'll see on a regular basis. You can swim laps, splash others, or sit on the edge and chat. Sims with certain moodlets have access to a few more interactions. They could go for a 'playful' swim, or swim faster laps while 'energized.'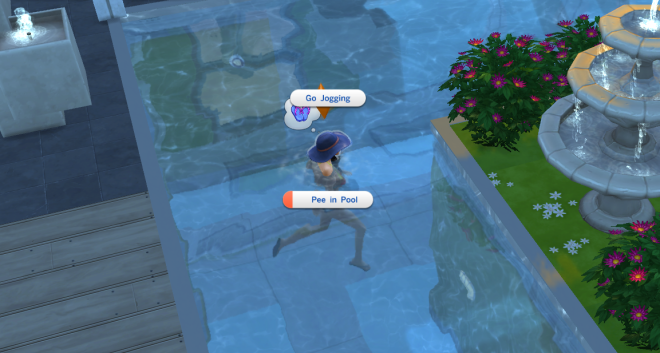 Sims who pee in the pool, gain the "secretly relieved" moodlet. This boosts their playfulness but makes everyone else "uncomfortably warm."
New Outfits!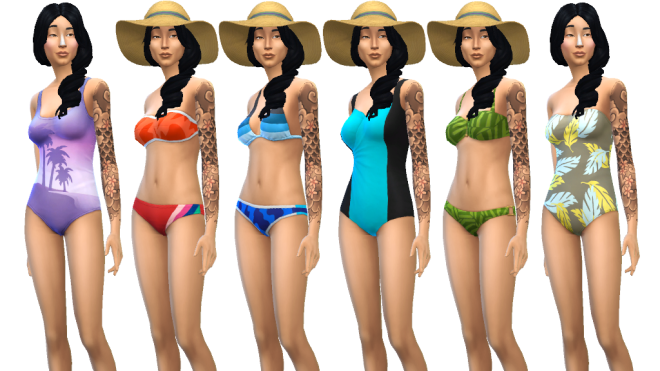 This update adds the new "Swimwear" category for Sims of all ages. Women can wear bikinis and one-piece bathing suits in all sorts of colors and styles.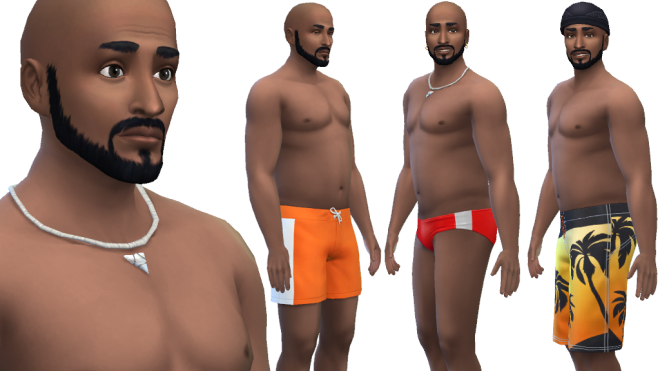 Men can wear board shorts, speedos, and a shark tooth necklace.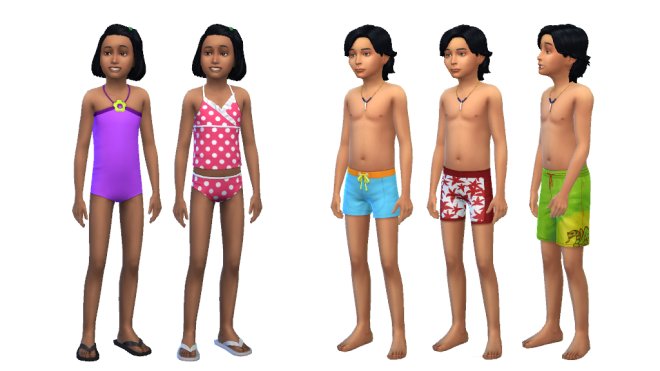 Girls can wear bathing suits in plain colors or polka-dots. Boys can choose from 3 different shorts in a wide assortment of colors.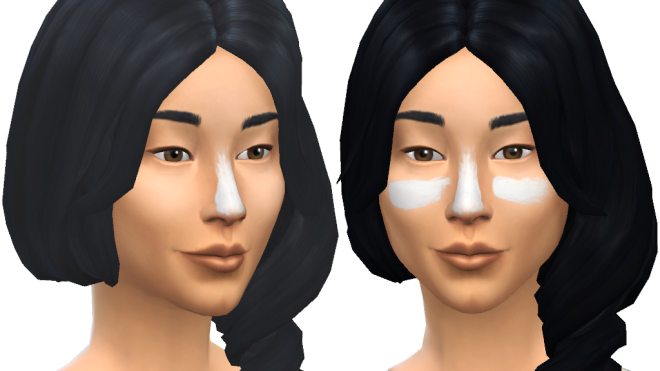 Be ready for the hot summer sun with two new sunblock face paint options available in Create A Sim.