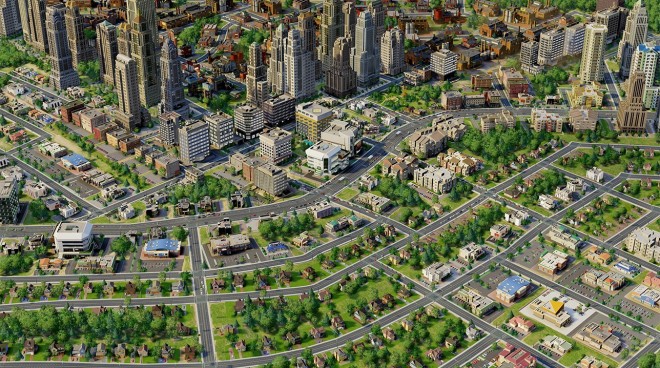 Roads are the central component that ties your city together. Not only will roads determine zone density, but it will also be used to deliver water, power, and sewage.
There are two types of roads:
Small Roads

Can upgrade from Dirt Roads and Two-Lane roads up to Four-Lane Roads with traffic lights
Dirt Roads and Two-Lane roads are limited to low density types.

Large Roads

Can upgrade from Boulevards to Avenues.
Starts out with mid-density zones, but when upgraded, they can support higher densities.
When you upgrade each road type, you get access to the next density tier. Low tier roads will usually have stop signs while high tier roads will get access to stoplights.
Basically it goes like this:
 Small Roads Types
Dirt road (Low Density)
2 Lane Roads
4 Lane Roads (High Density) (Traffic Lights)
Large Road Types
4-Lane Avenues (Medium Density)
6-Lane Avenues (High Density)
6-Lane Avenues (High Density with street cars)
As you lay down roads, there will be parallel guides showing you the best distance apart to build the next adjacent  road. If you are creating grid-like cities, these guides will show you how far apart roads should be to make best use of that space. The distances it suggests between roads will be based on road type. (High density roads support high density buildings, which means larger distances between parallel roads.)
The road tool can create different types of roads which include:
Curvy Roads [Smooth]
Straight Roads [Block, Grid-like cities]
Freehand Roads [To curve around mountains or shorelines]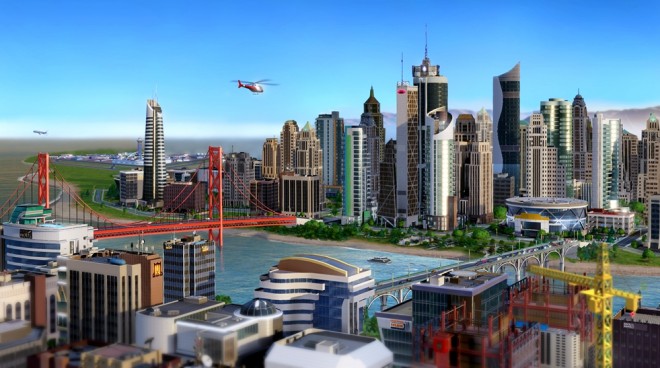 You can make bridges over bodies of water and canyons, or cut through mountains to build a tunnel. The game handles this on a civil engineering scale automatically deciding what is the best cheapest path through various terrain.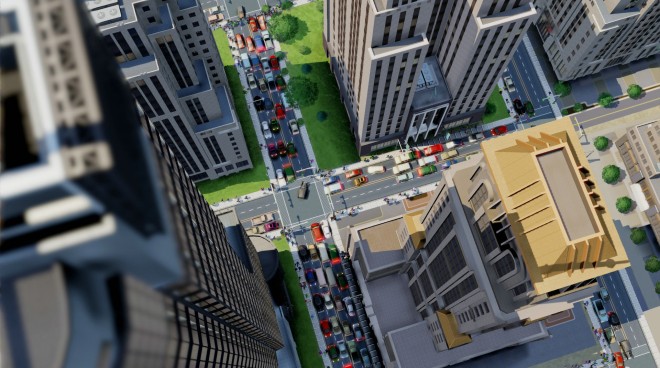 As your population rises, you'll have to balance the traffic flow by strategically upgrading existing road types so that it can accommodate more cars. However, upgrading these roads allow for higher density buildings, which leads to even more traffic. Placing public transportation around these areas can alleviate gridlock.
 [via polygon, simcity blog]