October 1st Update
When a Sim dies, they can now return as a Ghost! Their appearance and special behaviors are affected by how they died. Their color will change depending on their emotional state. Traits and skills a Sim had while alive will carry over into the afterlife. Ghosts can added to a household and brought back to life. Additional information can be found in our Ghosts article.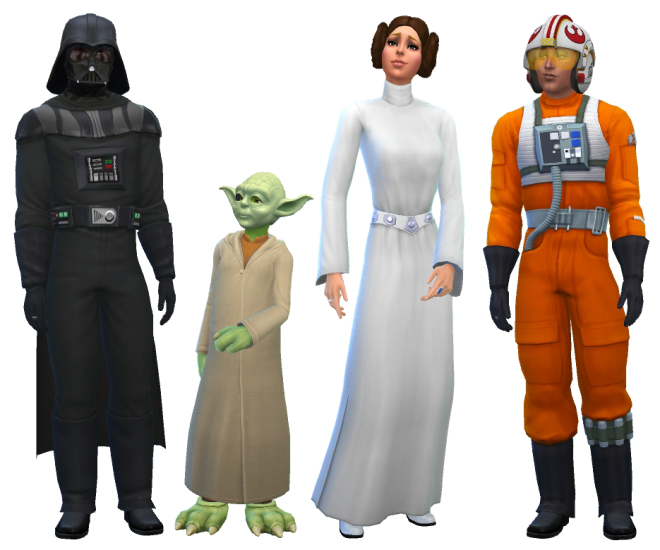 Dress up as your favorite Star Wars character with new themed costumes! An X-Wing pilot suit, Leia's robe and hairstyle, Darth Vader's suit, and a children's Yoda suit are available.

Fans disappointed by the lack of eye colors can now rejoice! Maxis has heard your requests and included five additional eye colors in Create A Sim: Dark blue, gray brown hazel, olive green hazel, dark blue hazel, and purple.
The Spooky music station has been added to the game.
New Cheats
bb.showhiddenobjects
Shows Debug objects in Build Mode.
casclockspeed [0-10]
Adjusts the speed of a Sim's animation in Create a Sim.
 Future Updates
November Update
November marks the grand addition of pools to The Sims 4!
December Update
Additional career paths and rewards will be added sometime in December.
These updates are all FREE and added via patch through Origin.