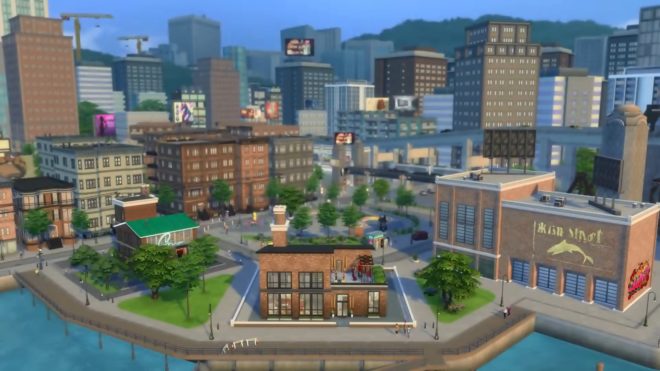 City Living is the Sims 4's newest expansion pack that will release on November 1st! This expansion takes place in the city of San Myshuno, a vibrant coastal metropolis full of festivals, apartments, and karaoke.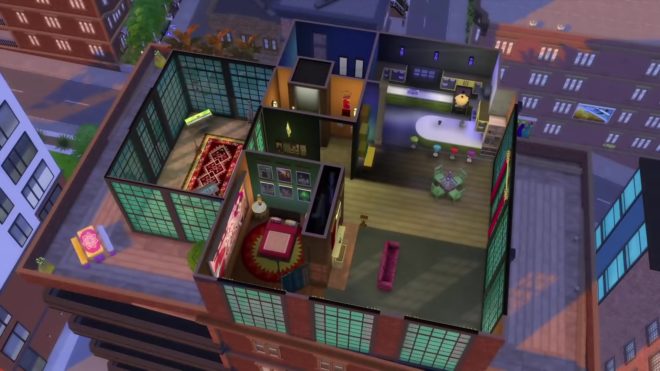 Unlike previous neighborhoods, the City of San Myshuno will place some limits on construction. The note states the landlord "won't be happy with you knocking out walls and creating new bathrooms." This should hopefully pose some new challenges on decorating a limited living space. You could even have some undesirable events in your apartment like cockroaches, leaky pipes or electrical issues.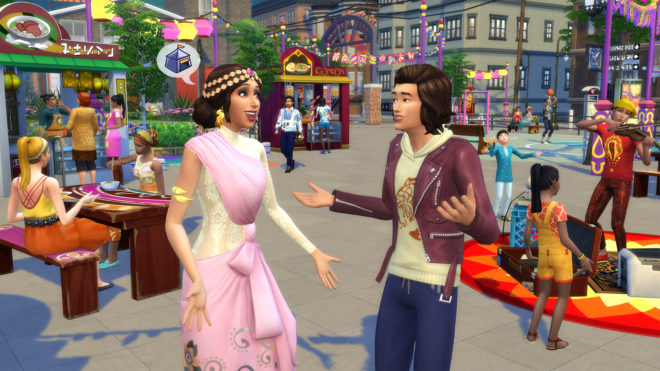 Keeping oneself confined in a cramped apartment isn't what this expansion is all about. Instead, you'll be able to stop by one of the city's five festivals to socialize with other Sims! Festivals like Geekcon really bring out that San Francisco vibe the expansion is going for. The Romance Festival was also announced where you can light fireworks with your date. There's also a Spice Festival where you can take on the "Curry Challenge." Aside from that, a basketball court and a karaoke bar were shown as other places your Sims can hang out.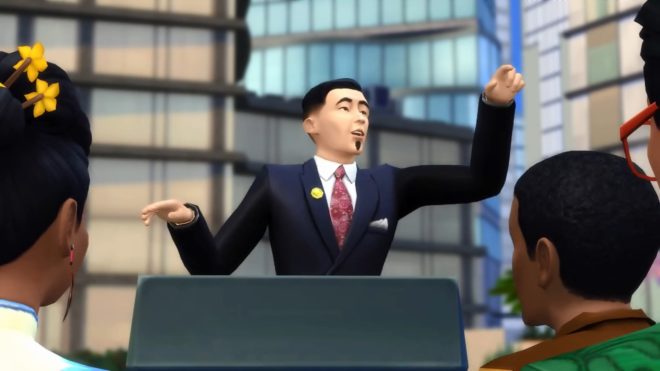 A few new career paths will be included in this expansion pack: Politician, Food/Art Critic, and Social Media. It appears Sims can even protest, a feature last seen early in The Sims 3 release. Moving up the career ladder may afford you to live in that big penthouse in the sky.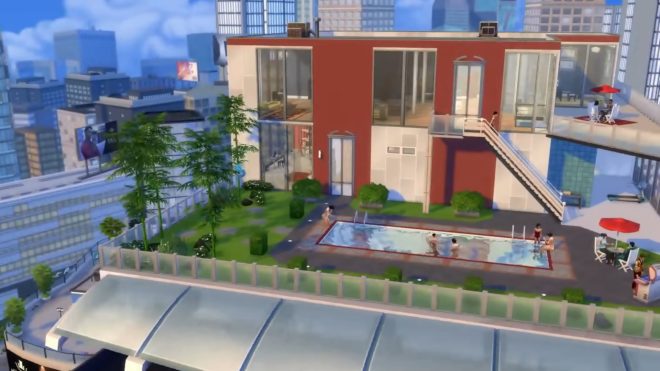 More details about the expansion pack is expected to come out in the coming months, but in the meantime you can view these wonderful screenshots to get an idea of what's to come.