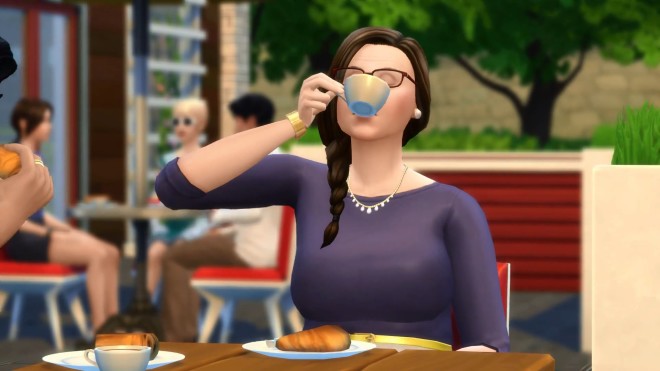 Today's reveal marked an introduction of the various sights and sounds your Sims can explore in the European inspired world of Windenburg. In our last post, we were only given a glimpse at one of the venues in the Business District, but today we were excited to see other areas too, like the public pool and café!
The Café offers Sims a chance to dine on freshly brewed espresso and decadent croissants. A barista will be inside ready to take an order!
Next up is our first official Public Pool! Known as the "Bath du Rill," this venue will allow Sims to sit underneath the shade of a beach umbrella, or take a splash into the pristine waters using the "Diving Platform."
Off into the countryside is the pub where Sims can hang out playing darts, foosball, and even Jenga!
Way off into the distance is the "Bluffs" a mountainous island with decaying ruins. Here Sims will be able to swim in the Natural Pool!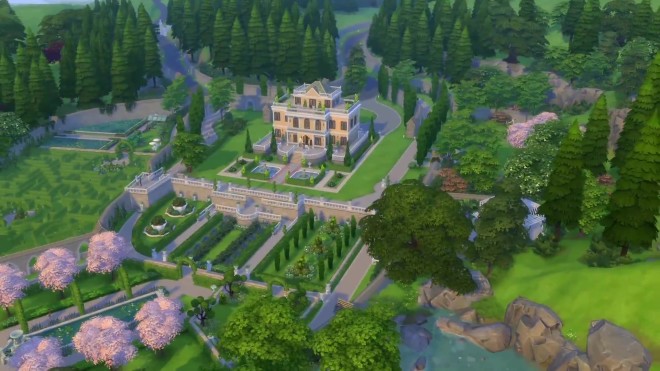 Last but not least is the Von Haunt estate, a luxurious manor haunted by ghosts! Here your Sims can explore an exquisite garden maze.
The party doesn't stop there, however. Head downtown to the club for a dancing extravaganza, or over to the ruins for some after hours fun with a portable bar and enticing bushes.