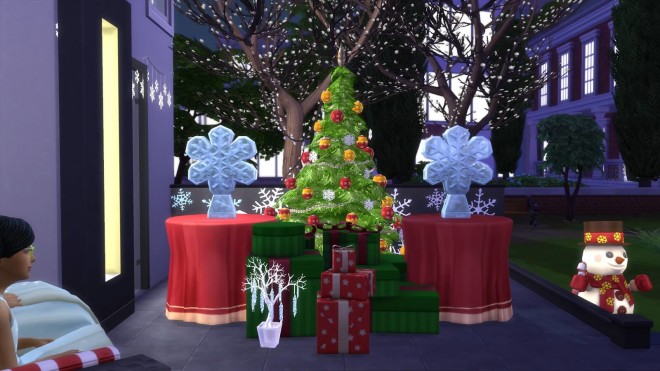 The Holiday Celebration Pack was first released in 2014 as optional DLC for those who wish to have a more festive experience. This year it returns with six brand new items to decorate your home just in time for Christmas.
Among the list of items are "Decorative Presents," which are actually a pair of objects with boxes stacked with gifts for the holiday. The "Snowflake Replica" provides wintry ambiance for the home in a decorative ice sculpture replica made entirely out of plastic. On the wall towards the back are "Snowflake Decals" that come with two different designs in 5 pairs of colors. Lastly is the "Pre-Strung Tree of Lights" which allows you to decorate your surroundings with a tree wrapped in Christmas lights.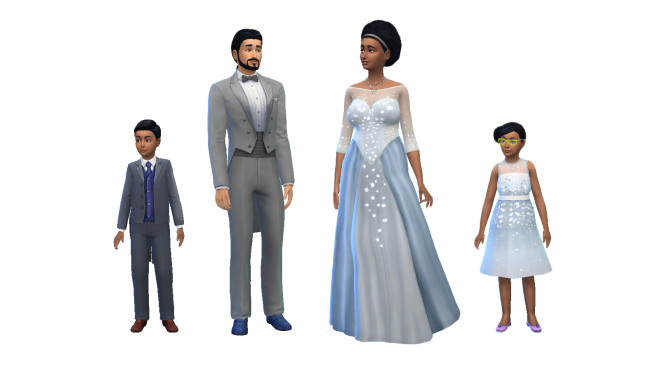 But wait there's more! Now your sims can deck the halls at their next family gathering with 4 new formal outfits, one for each gender of child and adult.