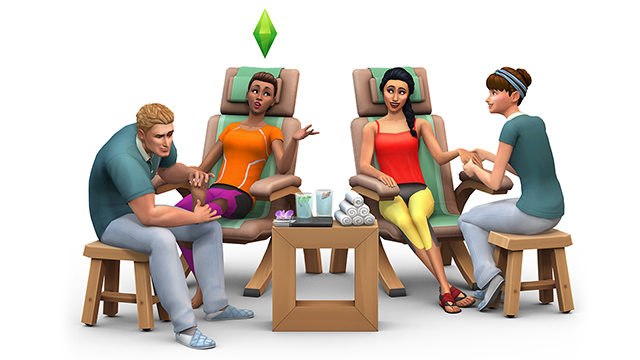 The Sims 4 Spa Day has officially been announced and is coming July 14th! This is the second game pack for the game, following Outdoor Retreat.
Spa Day introduces a new venue type, known as the Spa. Here your Sims can relax with a massage from one of the Reflexologists, or sweat it out in the sauna. Your Sims can steam things up even more with a new WooHoo interaction!
The pack comes with three pre-built spas and a gym, which can be found in your library. It will also include some new radio songs with the New Age radio station. New objects include a massage chair and mud bath, but details on those will come at a later date. The Aquarium from past games returns, able to hold up to six of any fish found in the game.
Sims can give massages, do Yoga, and Meditate, all of which contribute to the new Wellness skill. As it levels up, Sims will unlock new yoga poses, give better massages, and experience a "special meditation surprise."
Massages come in six types, including: Swedish, Deep Tissue, Sports, Aromatherapy, Stone, and Fertility. These can have different effects. The fertility massage, for example, increases a pregnant Sim's chance of having twins or triplets.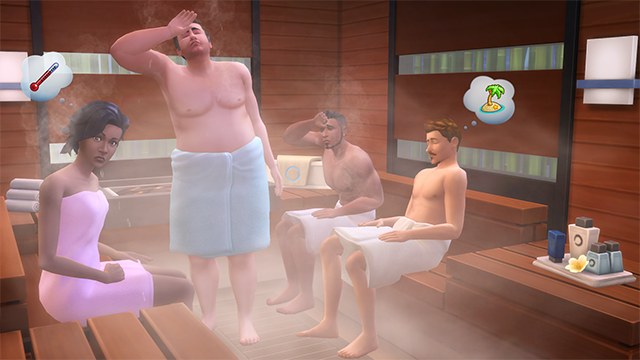 More information to come in the following weeks leading up to launch. Until then!