In preparation for the new Spa Day game pack, The Sims 4 received a free update on July 9th! New gameplay features, clothing, objects, interface updates, and a number of bug fixes were included.
Half Walls and Door Locks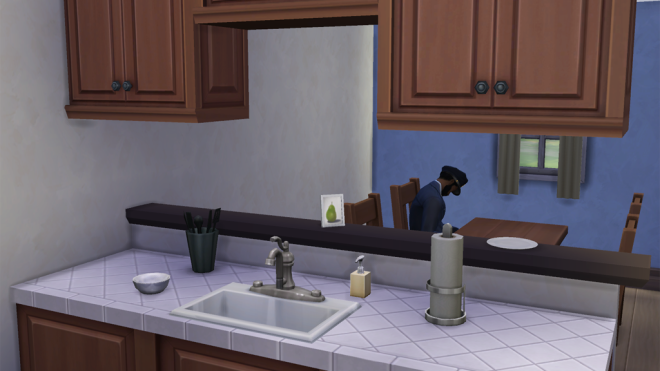 Half Walls are now available, with five different sizes to choose from. They can be found under the Walls and Empty Rooms category and decorated with trims and wall patterns. Some objects can even be placed on top of them!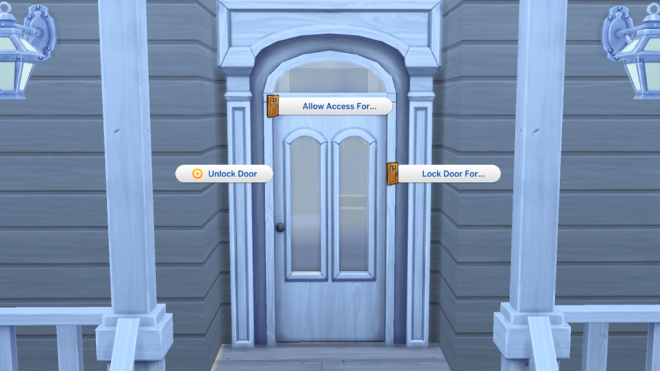 A highly requested feature has arrived with the addition of door locking. Keep out unwanted Sims by clicking on a door and choosing the Lock Door For… option. You can restrict access so that only household members, employees, or the active Sim can pass through it. Doors can be unlocked at any time.
New Clothing and Objects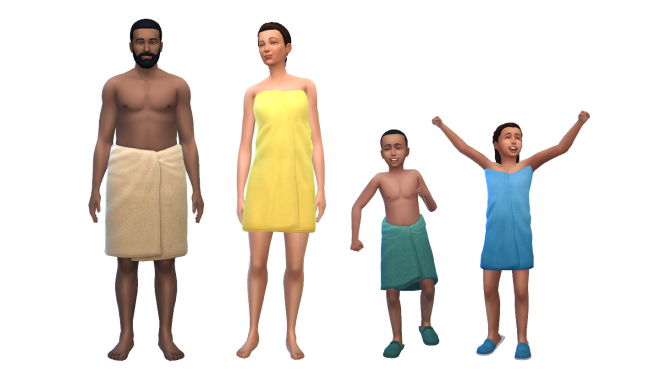 If you've been following the news on the Spa Day game pack coming next week, you may have spotted these full body bath towels. Well they're here and can be found in Create A Sim for all ages! Children also got a new pair of matching slippers.

The update adds eleven new objects to the catalog. Adorn walls with directional arrow and classic male and female sign decals, and illuminate the room with the Subtle Saucer Light. The Smooth Keeper fence won't do anything for your Sims' privacy concerns, but adds a touch of flair to any lot.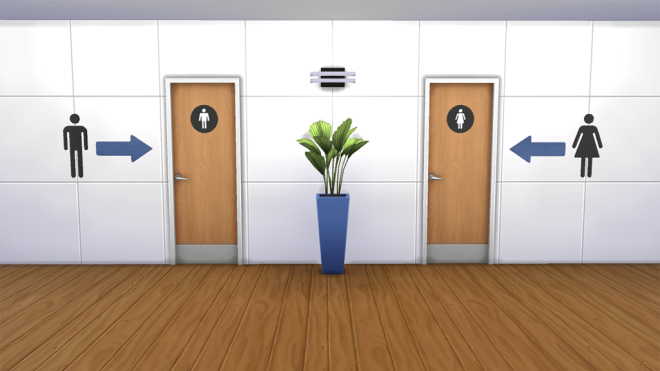 New doors are here as well, two of which come with gender restrictions. Placing the King's or Queen's Door will allow only men or women to pass through them, perfect for gender-specific bathrooms.
Interface Updates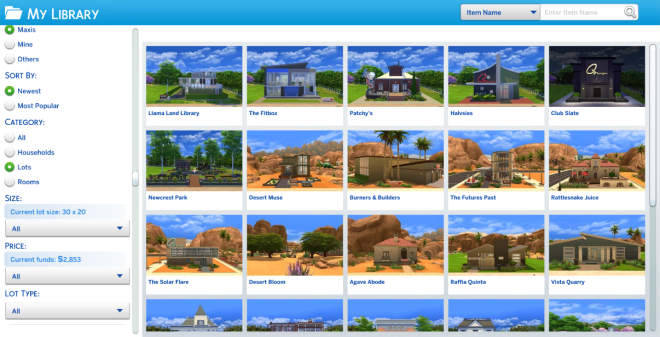 The My Library tab has been updated with new sorting options, including Size, Price, Lot Type, Room Type, and the number of Sims. On top of that, 28 pre-created lots were added to the library! The size and funds of the current lot in Live Mode are now visible in the sorting options when placing a new lot from the library or Gallery. While in Manage Worlds, you can now place a lot without automatically jumping into Build Mode.

The Lot Info Panel received a new design, making the lot value and dimensions simpler to find. The residential lot bedroom and bathroom fields' drop downs have been replaced with a text entry field. A new View Venue Type in Gallery button allows you to quickly pull up lots in the My Library tab of the same type as the active lot.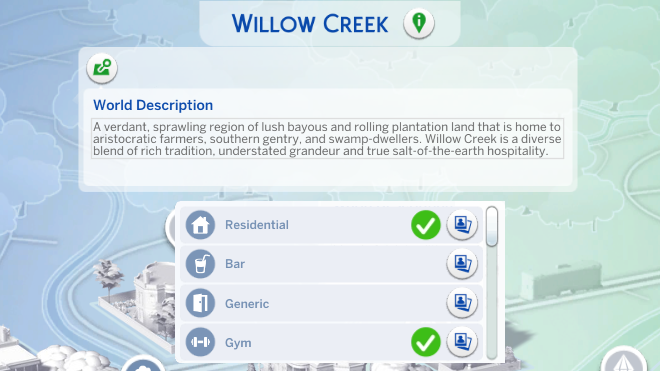 With the View World Info button added to all the game's World Maps, players can add and edit a description of that world.  The View Lot Types button located within will show you which lot types are present in a world.