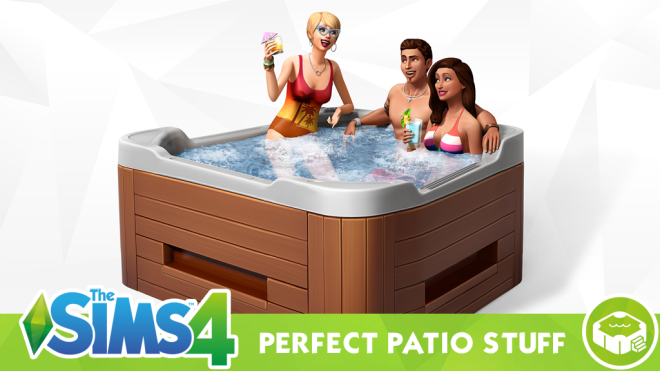 Perfect your patios with the ensemble of furniture included in The Sims 4 Perfect Patio Stuff!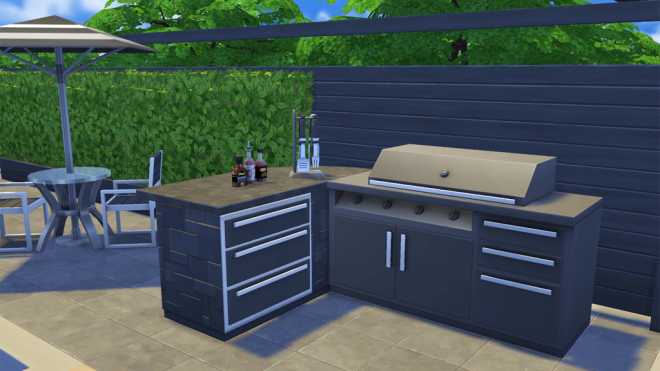 The new GrillZone grill (by GrillMania) is excellent for a backyard barbecue. Pair it with the purely decorative rack of tongs and trio of sauces for a touch of added detail. Serve up those tasty dishes grilled to perfection on the new granite topped counters.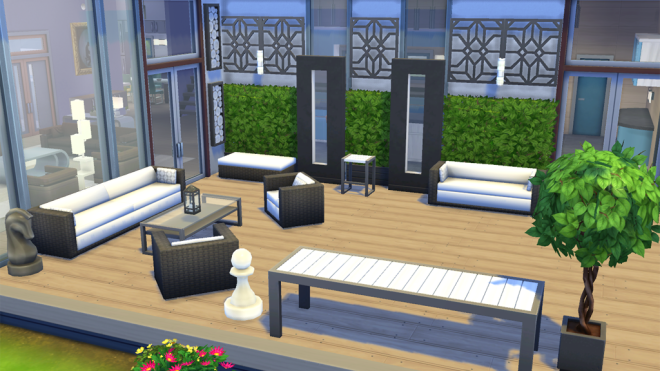 Suitable for either indoor or outdoor environments, this set of wicker seating is both stylish and versatile. New lighting objects include a classy o-shaped decoration, lantern, and light up chess pieces.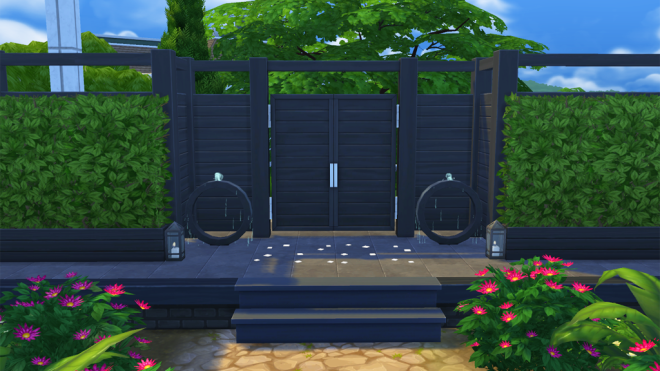 Obscure your patio from the eyes of prying neighbors with the new slatted fence and gate, along with privacy hedges. Circular fountain decorations spout a small stream of water from the top that cascades over the sides.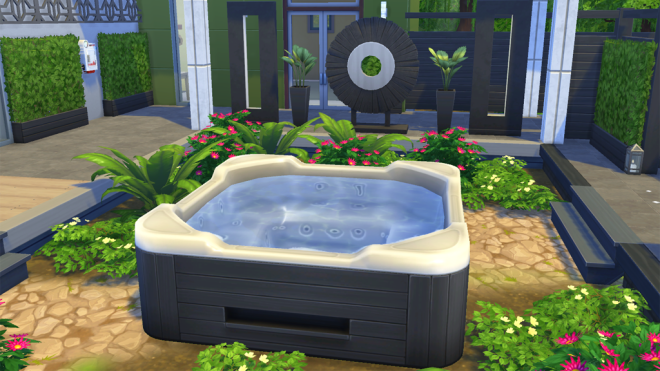 Choose between a polymer hot tub with a wood cabinet or a tub of stone for your Sims to relax in. Up to eight Sims can fit into the tub at one time, including children. The color and intensity of a tub's lights can be adjusted for an added level of personalization.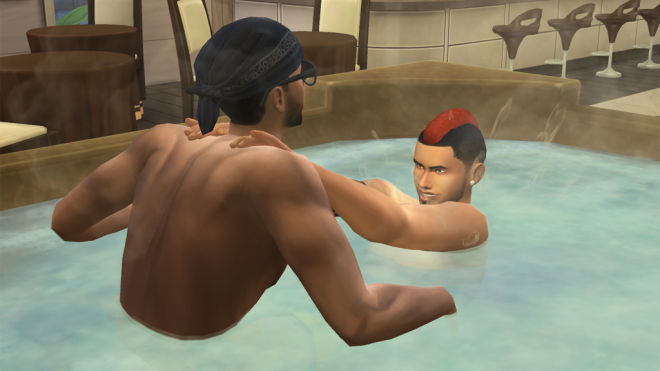 Sims can go skinny dipping, shooing away anyone who isn't a romantic interest. The hot tub includes a spicy new WooHoo animation that'll leave any player blushing.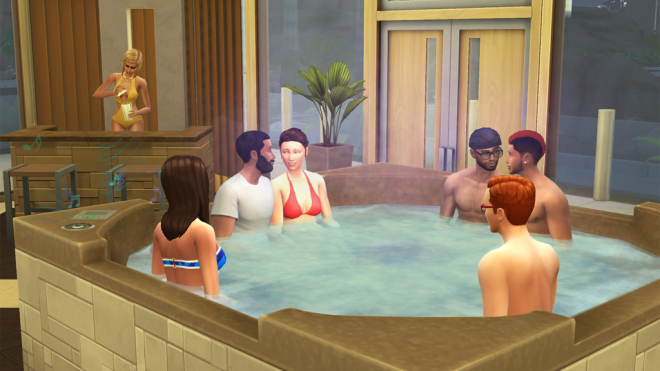 With a high enough handiness skill and the right parts, Sims can enhance their hot tub experience with fancy upgrades. At level 3, an aromatherapy filter can be added. Now your Sims can enjoy the relaxing scents of jasmine, sage, lemon, or peppermint oils, each with different emotion buffs. A stereo can be installed in the tub with a skill level of 5, including all of the available radio stations in the game. Finally, hot tubs can be made unbreakable at level 8.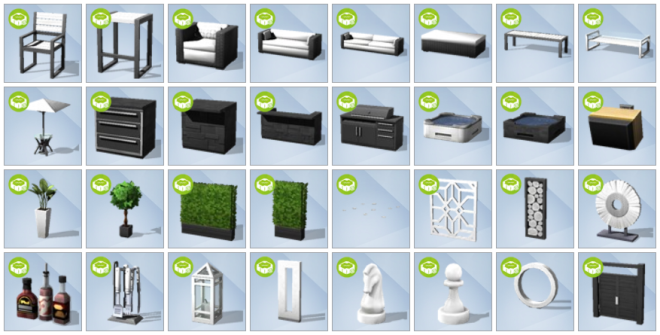 A new wall speaker for venues comes with the pack, playing all the country songs from the brand new Backyard radio station.
Like No One's Watching – Henningsons
Longneck Weekend – CJ
All Nighter – Lindsay Ell
Makes Me Feel Good – Natalile Stovall
Feel Good Girl – Brent Rupard