Today, SimCity added its first free download content that will enable Sims of all wealth values to drive around the city in the new energy efficient Nissan Leaf.  Placing the Nissan Leaf Charging Station around your city will improve the happiness of both your Sims and local businesses.  You can claim this free item by logging into your Origin account from the SimCity DLC page. This item will be available for download until October 2013.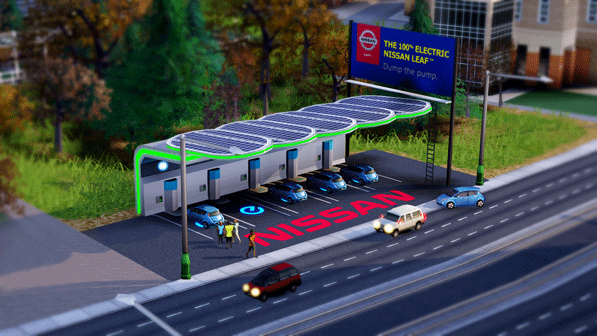 Nissan LEAF Charging Station
Adds a one-time wave of happiness to nearby businesses
Makes Sims happy when they recharge their Nissan Leaf vehicles.
Produces no sewage or garbage.
You can place up to 5 charging stations per city.
The Nissan Leaf charging station can be found in the Power menu.