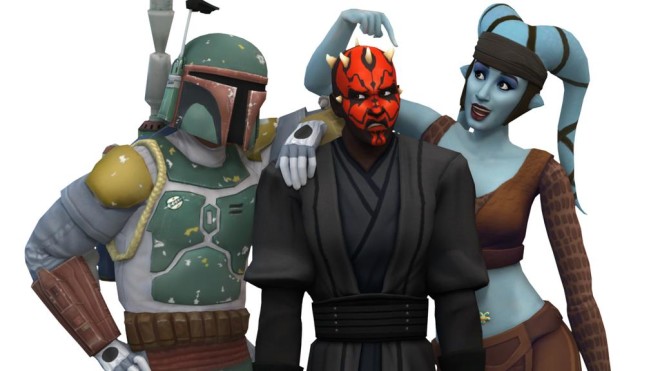 To commemorate Star Wars Day, three new themed costumes have been released for The Sims 4! Cosplay as the Sith Lord Darth Maul, infamous bounty hunter Boba Fett, or Twi'lek Jedi Master Aayla Secura with new hats and full body outfits available in Create A Sim.
Four additional Star Wars costumes were previously released back in October of 2014.
Game Adjustments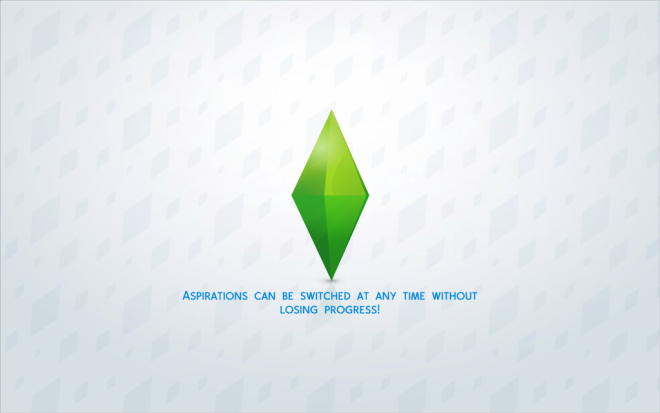 A number of new features and gameplay adjustments were included in the update, as well as a plethora of retail fixes for the Get to Work expansion. The loading screen was replaced, now featuring a spinning Plumbob and many helpful gameplay tips.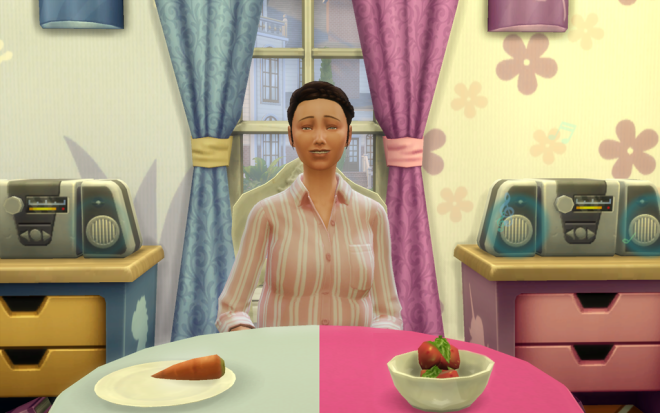 Pregnant Sims can affect the gender of their baby with different foods and music. Eating carrots and listening to alternative music will increase the chances of birthing a male baby, while strawberries and pop music will do the same for females.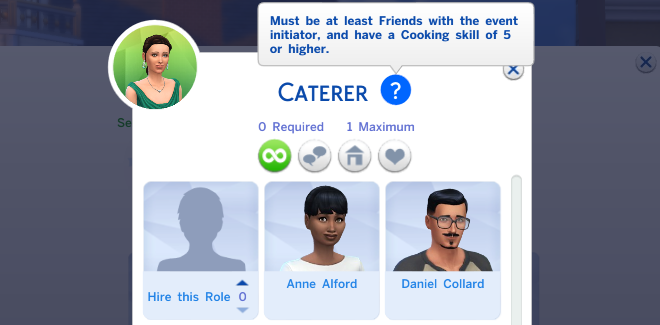 When throwing a social event, the specific requirements for each role (e.g. host, guest, caterer, etc.) can now be viewed by hovering over a new question mark icon.
The Bunny Egg Hunt event has ended and the decorative egg collectible can no longer be found in normal gameplay. If you didn't manage to collect all ten in time, they can be obtained through the Buy Catalog with the bb.showhiddenobjects cheat.
Apart from skin details, Aliens can now access all Create A Sim content available for normal Sims.
Other Changes

Dinner Party social events now support hiring a caterer.
A bug causing randomly generated Male Sims to use the same jaw shape has been corrected.
Testingcheats will remain active on the household it was entered on until disabled, even upon leaving the lot or exiting the game.
An autonomous 'quick' kissing interaction between family members and Sims in a relationship was mistakenly adding to their romantic relationship bar.
The Include Custom Content filter in the Gallery will now retain its setting after exiting the menu.
For a full list of bug fixes and adjustments, please view the patch notes available on the EA site or the Sims forums.