Get into the Halloween spirit in The Sims 4 with the newly announced Spooky Stuff pack! Let's scare up some fun when it releases next week on September 29th.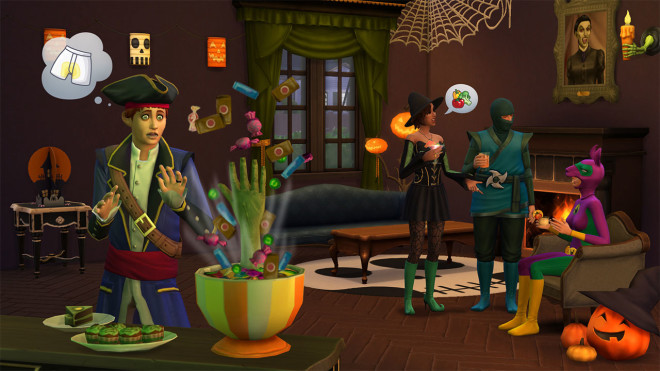 The pack features two new gameplay objects. Reach for a treat in the Spooky Candy Bowl for a spooktacular surprise. Create all manner of jack-o'-lantern with the Pumpkin Carving Station. And what would Halloween be without ghosts? Slip a pumpkin on their head and haunt the neighborhood!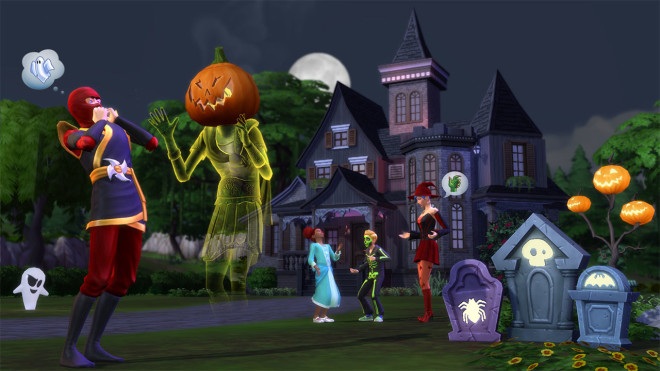 Dress up in a pirate, witch, fairy, ninja, or even a llama superhero costume for the new Spooky Party social event. Dust off those old Deluxe Edition costumes for even more fun. Transform your home into a haunted house with ghastly decor, like pumpkins, spiderwebs, tombstones, and unsettling paintings. Lastly, serve up three new ghoulish delights, including an Eyeball Cheese Plate, Zombie Cake, and Spooky Cookies. Try asking your guests for treats with a new social interaction, but watch out for tricks!