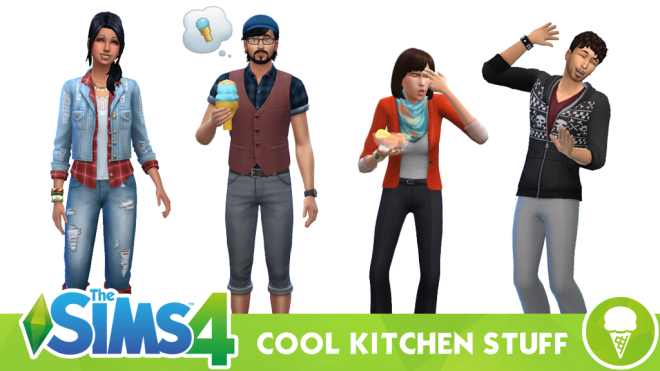 The Sims 4 Cool Kitchen Stuff pack was released on August 11th, delivering tasty ice cold treats and a number of new clothing items for your Sims' wardrobe. This is the most balanced stuff pack to date, with twenty-nine new items for Create A Sim, and twenty-three objects for the Buy catalog.
Females

Five stylish medium to long hairstyles are available, complimenting the new selection of clothing. Tops come in many flavors, including two denim jackets, a colorful blazer and scarf, and an open jacket with a pattern print, among others. A worn pair of jeans, belted pants, and a sleek mini skirt with a peek of thigh can be found in the bottoms section. Female Sims also received a new gemstone pendant necklace.
Males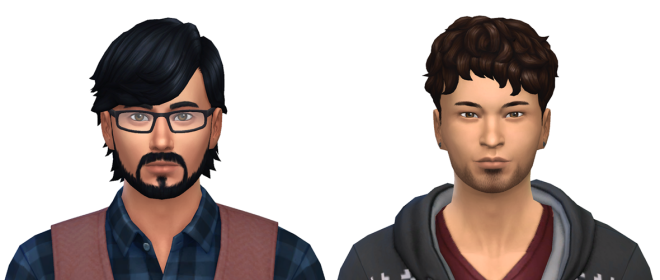 Male Sims got a total of two new hairstyles — a medium style with side-swept bangs and a head full of curls. The clothing choices include a blazer over a striped top, denim button up, plaid shirt with a vest, hoodie with a skull and crossbones print, buttoned jacket with a fur collar, and three zipper jackets, along with one pair of worn jeans.
Full Body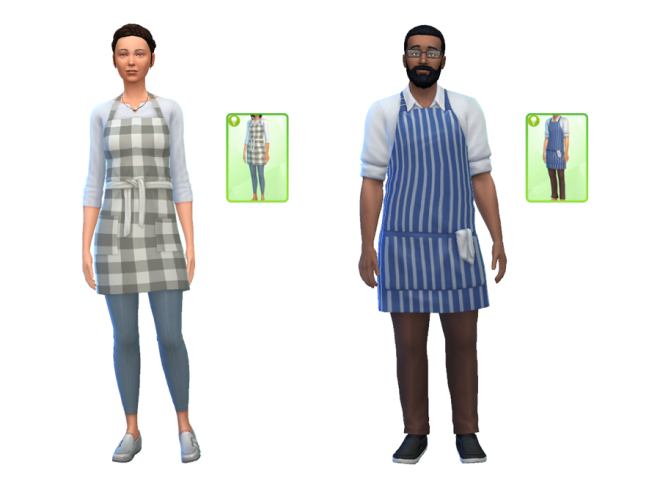 Serve up some frosty delights in a new gourmet kitchen with these full body apron outfits for both male and female Sims!